PastorsMate
Last blog entries
Well It Has Been a While!!!
I see the heading on this last post, pastors wife of 47 years, well September our 50th will come, lol and my husband resigned his church last year, so now I am a preachers wife, instead of pastors wife, much change in a short time.
Life happens, life goes on, and changes are good, like the verse stated in a headline of my blog, whatsoeverstate I am therewith to be content.

I hope your Day is a blessed one
If you are getting rain, good for you, and if you are getting sunshine instead well praise God, in whatsoever state you are there be content.
Rejoice in the Lord and again I say rejoice..
Photo of Pastorsmate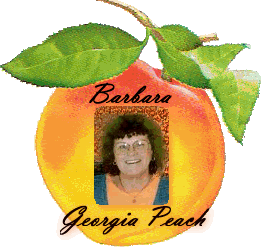 I live in a little Country City in deep Southern Georgia, and I love collecting Roosters, I had several live ones, but some critter liked them for supper..
Isaiah: 40:31 "But they that wait upon the Lord shall renew their strength, they shall mount up with wings of Eagles, they shall walk and not be weary, they shall run and not faint."
Pastor's Wife of 47 years
I am new at this, so not sure how to keep it updated. This is August 18th, 2008 and just kinda refreshing the page and seeing what it is all about.
I have two web sites, one is an open site for everyone to come in read and be blessed, some of my stories is there, and devotionals I have written, and just a world that is filled with Jesus, he is my lord and he is lord of my life, I live to please him, and to tell others how they may have that same joy and peace that I have, they call me peaches in many places and it was the smile and sweet spirit that God has given me. Hope your day is filled with Sonshine, and you have that sweet peace and wonderful joy.
One of my sites is http://my.homewithgod.com/barbara4him/barbarasblessings_index.html "This site is to Glorify my Lord Jesus Christ, from whom all blessings fall, it is a mixture of devotions, music, photo of our church, and a sermon here and there. Come often stay long, and remember Jesus loves you."
The other site is a closed ladies only site, that we have a message board that is filled with many blessings, most wonderful Godly ladies and such sweet spirited fellowship. http://com2.runboard.com/bbarbarasblessings
you can send an application to join with it filled out and I will get back with you. Now you have a peachy day Ya Hear now..

I will sing the wonderous story that my Saviour gave to me.
John 3:16 " For God so loved the world (that is you) that He gave
His only begotten son, that whosoever (that is you) believeth in Him
(that is Jesus) should not perish, but have everlasting life."

Barbara's Saving Grace Testimony:

I was saved in July, 1974 Praise God
I remember like it was yesterday. I just kept thinking well I am not that bad, and maybe when I get older I will get saved, I have too much living to do now, sound like familiar lies from Satan? Well he had me pretty blinded, I had been a terrible person, deep in sin, and so as not to give glory to Satan in any way, I will not expound on these sins. My husband had gotten saved, and he kept telling me ,"Oh the Lord is coming back and I am going to heaven, and honey you are not going to be able to go unless you ask Christ to save you. Well I went two weeks watching,keeping my distance from his christian visitors, and wondering how the Lord could save a rascal like my husband, then one Sunday we had gone to church,we came home and everyone was in the bedroom was napping, but me, I was on the sofa in the living room, I never napped there, see God had it all set up from the beginning, well any how this man come up to the door, know as brother Jack, he had led my DH to the Lord, and he started talking about the Lord, and asking If I were to die today was I 100% sure I would go to heaven, I was only 31 yeaars old at the time, did he know something I didn't know, was I sick, or what, and of coarse I had no where to run or hide, he had got me, and the Lord was working in my heart big time by now, and I could feel the heat, and feel my face flushed, and still wanting to run and hide, then finally I just broke down, the Lord broke through all barriers, and I cried out! NO I AM NOT SURE!! Jack said wouldn't you like to be sure, Well yeah, I answered, so he read many scriptures, and I could feel the Lord tugging at my heart, and I kept thinking , no, no, no, and finally a peace came over me, and I cryingly, and exhaustingly, bowed my head and asked Christ to forgive me of my sins, and cleanse my heart from all evil, and to come live inside of my soul, oh Jesus I cried out save me,save me now Lord!! save me! And guess what? He did; Amen and amen, and I have never been the same since, Oh I love to tell this Testimony, I always said Satan thought he had me all tied up,snug and fast asleep, his big mistake was he left me alone, and when he came back, Well GLORY, I belonged to another Master.I had made Jesus my Saviour, and I belonged to Him now. Praise God!! Don't you know how upset Satan was at that, and wow, did he start to attack us then, he surely was not going to let us be happy in serving the Lord.. But.. Greater is He that is in me than he that is in the world!! And my God has proven it over and over again through my Christian life, well even before I was saved I can look back and see His mighty hand leading me. I think the smartest, and the dumbest thing I ever did was to promise God my children if he would make my husband whole again, My husband had been a Rock Drummer, and into many drugs, well he over dosed one night, and I thought he would never come around again.. But GLORY!!! little did I know what the Lord had in store for us. But I was a lost woman calling out to God to help me, I knew I would not give myself, but offered my children in my place, (so foolish I see now) Well God did make my precious husband well again, and I did keep my promise to God... I sent my children on the Sunday School Bus faithfully for over 3 years, and then they went to a little Church, only about 3500 members,haha.. Through this loving ministry God sent the man out to our home, and he told us about Jesus,Oh what a Saviour, is this man Jesus, and the rest of the story is history.. Praise God for saving this wicked old soul.. And for those of you who do not know, My husband is a Pastor now, God delivered him from ALL evil, changed his direction in life, (this is repentance) completely.. SO ladies with lost husbands, hang in there, if God can save mine, and make him a preacher, HE surely can save yours too.
Miscellaneous info
User since
Nov 11, 2004 at 2:09pm
Location
♥ Small Town Georgia ♥
Interests
Teaching, Computer, Fishing,
Personal bio
Married 59 years, 5 children, 13 grand children and 15 great grandchildren, serving the Lord with my preacher husband, we have been in the ministry for over 40 years. Happy and love the lord with all my heart.